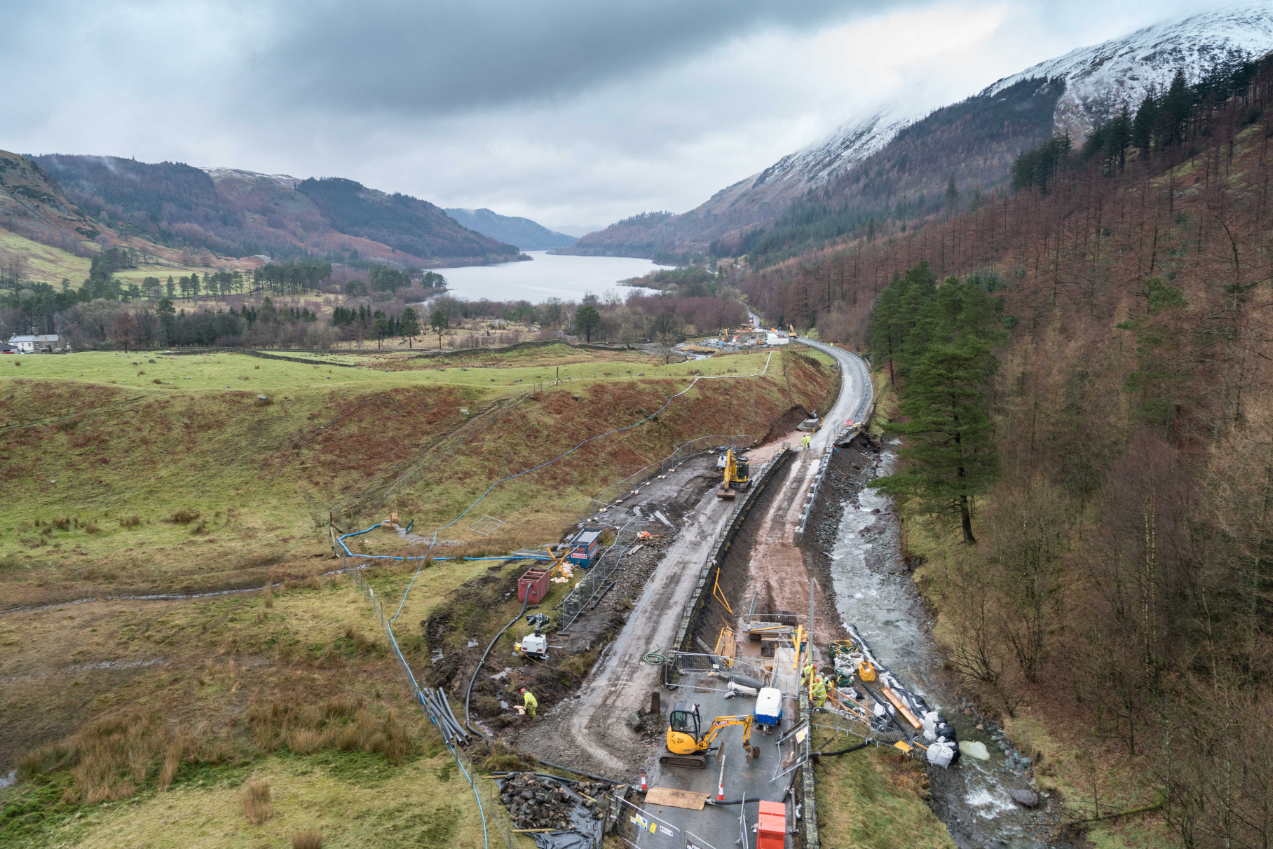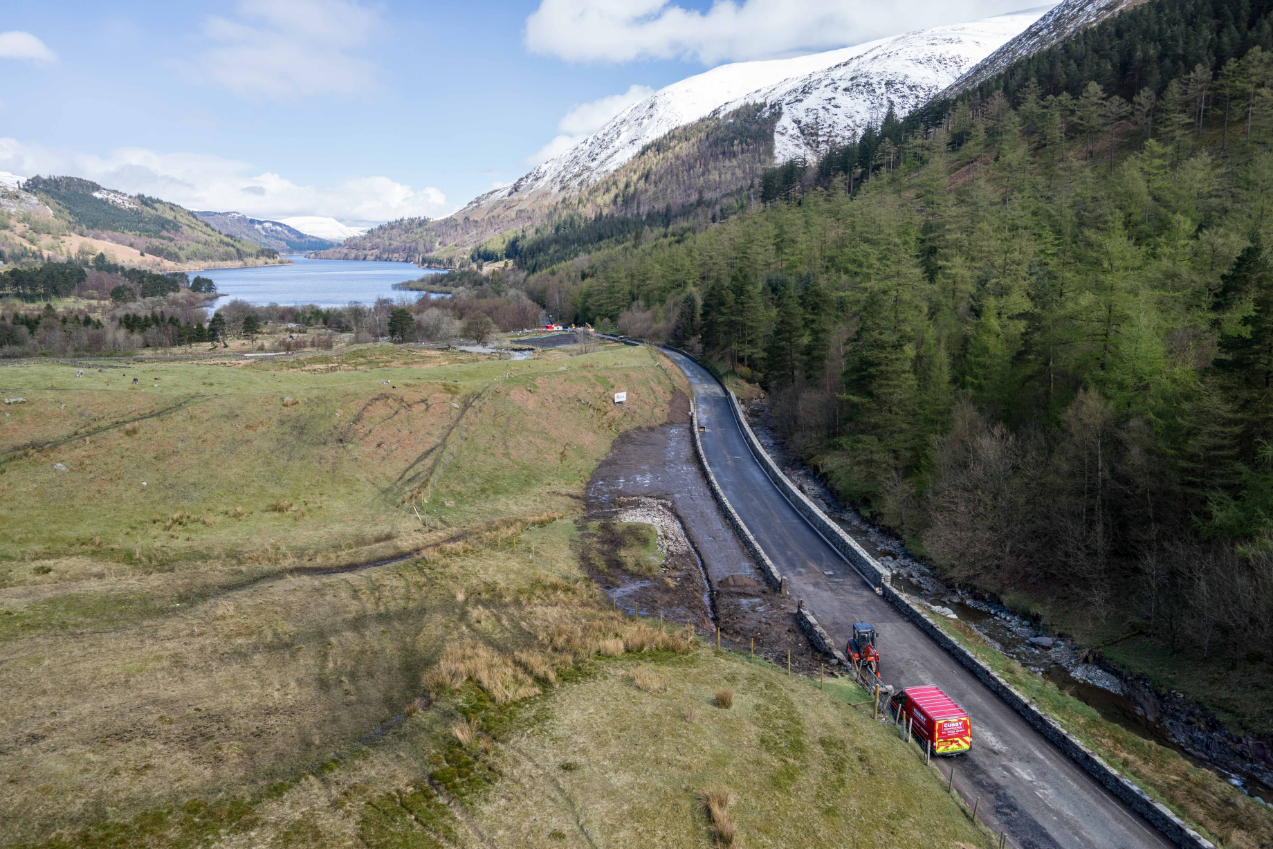 A591 Flood Damage Repairs
Thirlmere, Cumbria
Client Cumbria County Council
Length of project 12 weeks
Completion date 2016
Following the exceptional weather of Storm Desmond in December 2015. Cubby Construction and Kier Highways worked collaboratively to provide a robust economic solution to a 106m damaged section of road to strategically reconnect Cumbria, under a unique arrangement between Cumbria County Council, Highways England and Government.
While the initial brief was to repair the damaged section of wall, which Cubby Construction lead the concept and the temporary works design, Kier Highways incorporated these into the permeant works. The solution Cubby proposed designed and fabricated was a King Post and Panels system, which could tolerate the adjacent mountain streams rapidly varying flow levels and allowed the permanent retaining wall to be constructed which took over 2500 tonnes of concrete. Then the road was reconstructed constructed irrespective of the weather, The panel wall was the clad with over 300 tonnes of stone recycled by Cubby from the flood debris. Further protection added in the form of rock armour sourced from redundant Threlkeld Quarry by Kier and extracted by Cubby.
Once completed the utilities were reinstated the road was then resurfaced. While these work were on going Cubby Construction provided up to 100 operatives reinstating walls, repairing three badly damaged bridges. Seven damaged retaining structures, Road realignment, and over 90 drainage repairs and alterations. The national importance of the project was reflected by the visitors to site which included Prince Charles and several Government ministers. The scheme was brought in early and under budget.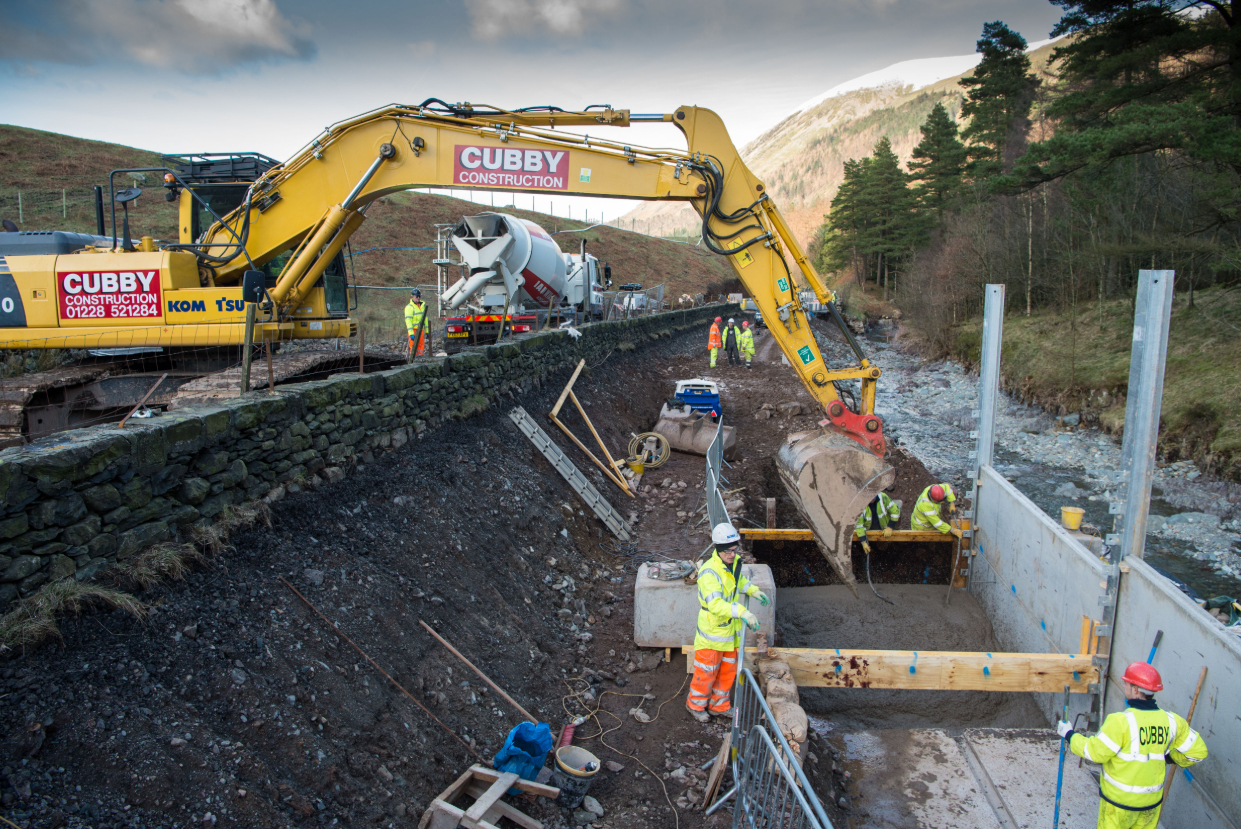 Health and Safety and Risk Mitigation
Cubby Construction, Kier and United utilities all worked collaboratively to ensure we were allable to undertake our tasks in a safe efficient manner. We did this by careful considered programing, planning management and coordinated all of our works during the construction phase in order to ensure that risks were properly controlled. We worked closely with all of our subcontractors to identify hazards and assessed the risks, including risks created for others. Site inductions were completed by every staff member including visitors and regular safety meetings were held to discuss health and safety performance and potential risks associated with upcoming activities. Risk assessments and method statements were updated as and when required as conditions and works changed. Formal internal site safety inspections were carried out and inspections conducted on an unannounced basis by our in house safety advisors, those of Keir and their respective clients.
Access and egress to the site were managed at several locations by strategically placed security barriers and guards, to prevent unauthorised access along the 9km route. Cubby Construction worked with Kier to ensure the projects objectives were both measureable and accountable, and we all recognised that the key to successful KPIs is that they drive continual improvement in the direction of the strategic business objectives. Our works are scored both internally by our Health, Safety, Quality and Environment Department and externally by our clients.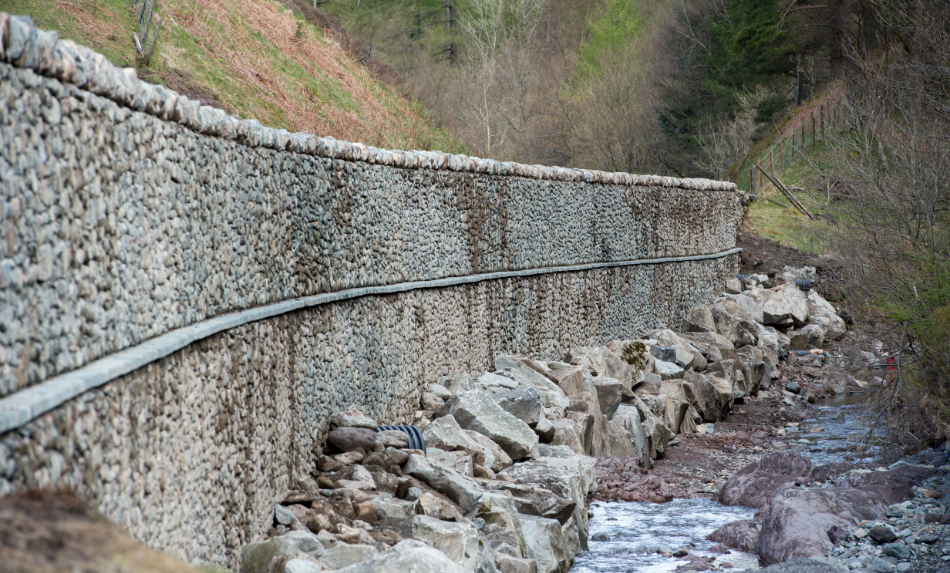 Performance to Programme
The project was completed early, below the budget and met the quality standards of both client and Engineers involved.
Sustainability
Where ever possible Cubby Construction used our in house screens to recycle the walling stone and other aggregate from the flood debris, we also engaged local tradesmen and suppliers where ever possible on this scheme in order to reduce the transport miles of materials and staff, as well as support the local economy.
Public and Stakeholder Liaison
Cubby Construction participated in several strategic meetings working with numerous stakeholders in Cumbria including United Utilities and the Environment Agency to ensure the effects of the storm were minimized. Some of these relationships were fundamental to the scheme's success. Cubby worked with Kier to ensure that the school children could be escorted through the site until alternative arrangements were completed. Cubby worked with Kier to ensure that there were regular accurate updates on social media. We facilitated numerous site visits, raining from Prince Charles to several Government ministers to the local primary school who did a project on the scheme.
Challenges Overcome
Cumbria had lost a strategic route of national importance, the Lake Districts Industries and in particular tourism had been severed. By working collaboratively Cubby, and all the other stakeholders were able to design a robust engineered solution within days and commence on site within a week. This collaborative design method continued throughout the project as the damage was uncovered and assessed to other highway infrastructure, effective solutions were proposed designed and executed. This was done in a harmonious relationship which allowed both Cubby and the other parties, in particular United Utilities to undertake their own extensive repairs following significant damage to their assets.
This project and the various parties involved went on to win six national awards in Civil and Highway Engineering and Cubby Construction were privileged to be an integral part of that delivery team.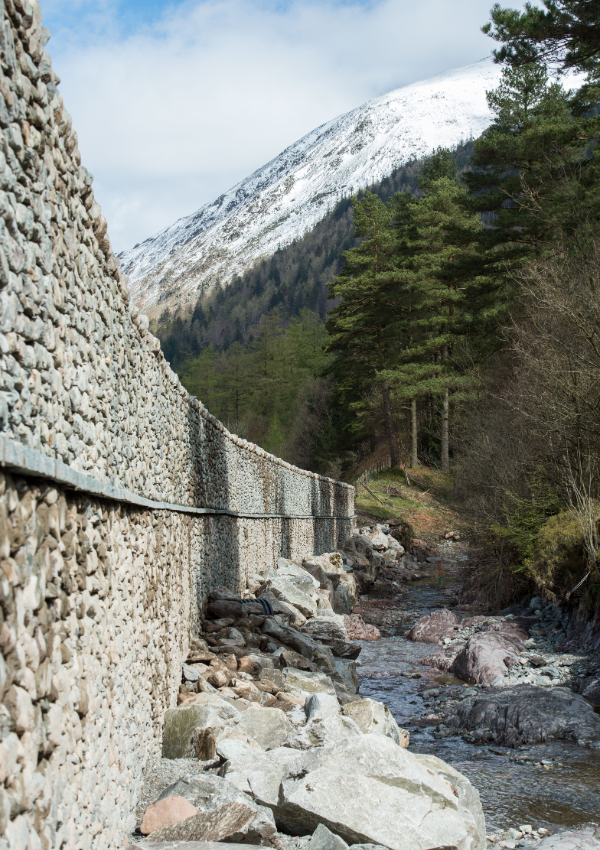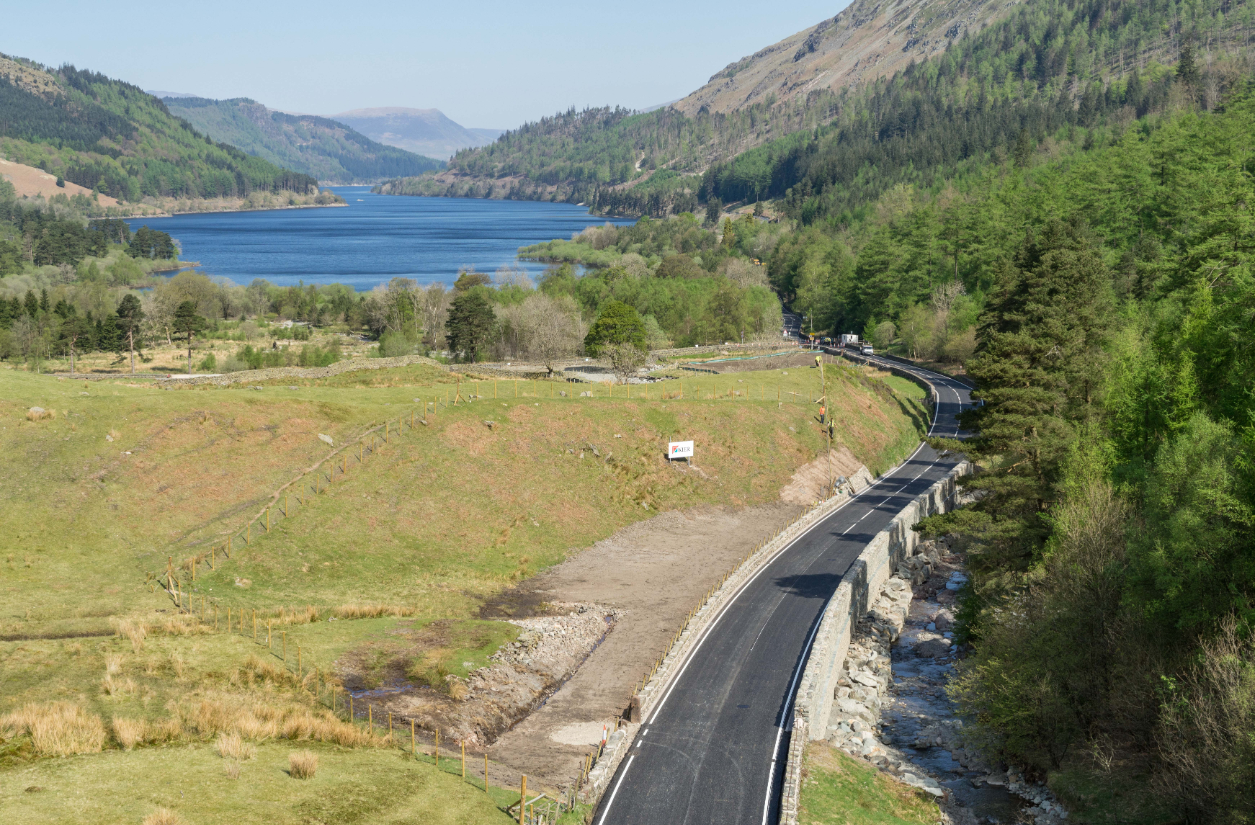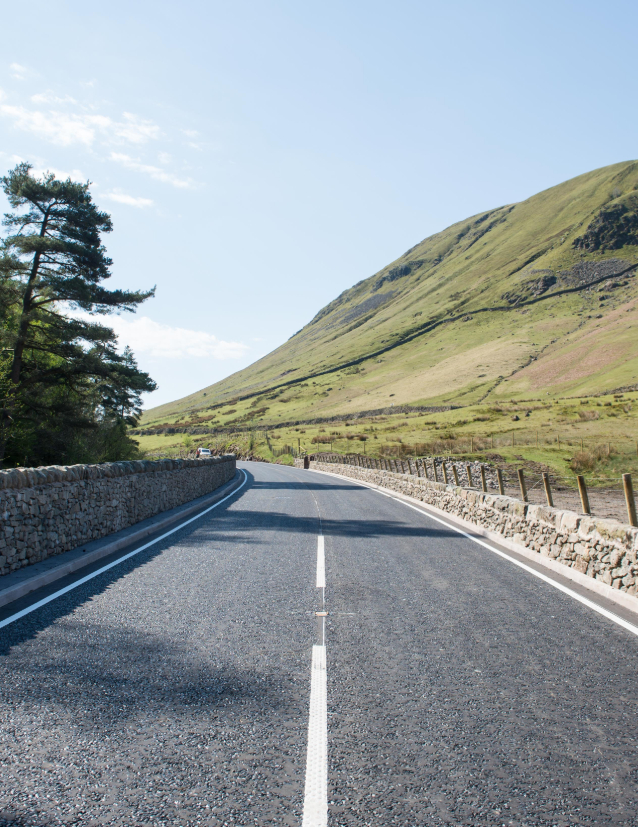 Get in touch
Call us on 01228 521 284, email at info@cubby.co.uk, or use the contact form. We'll get back to you right away.