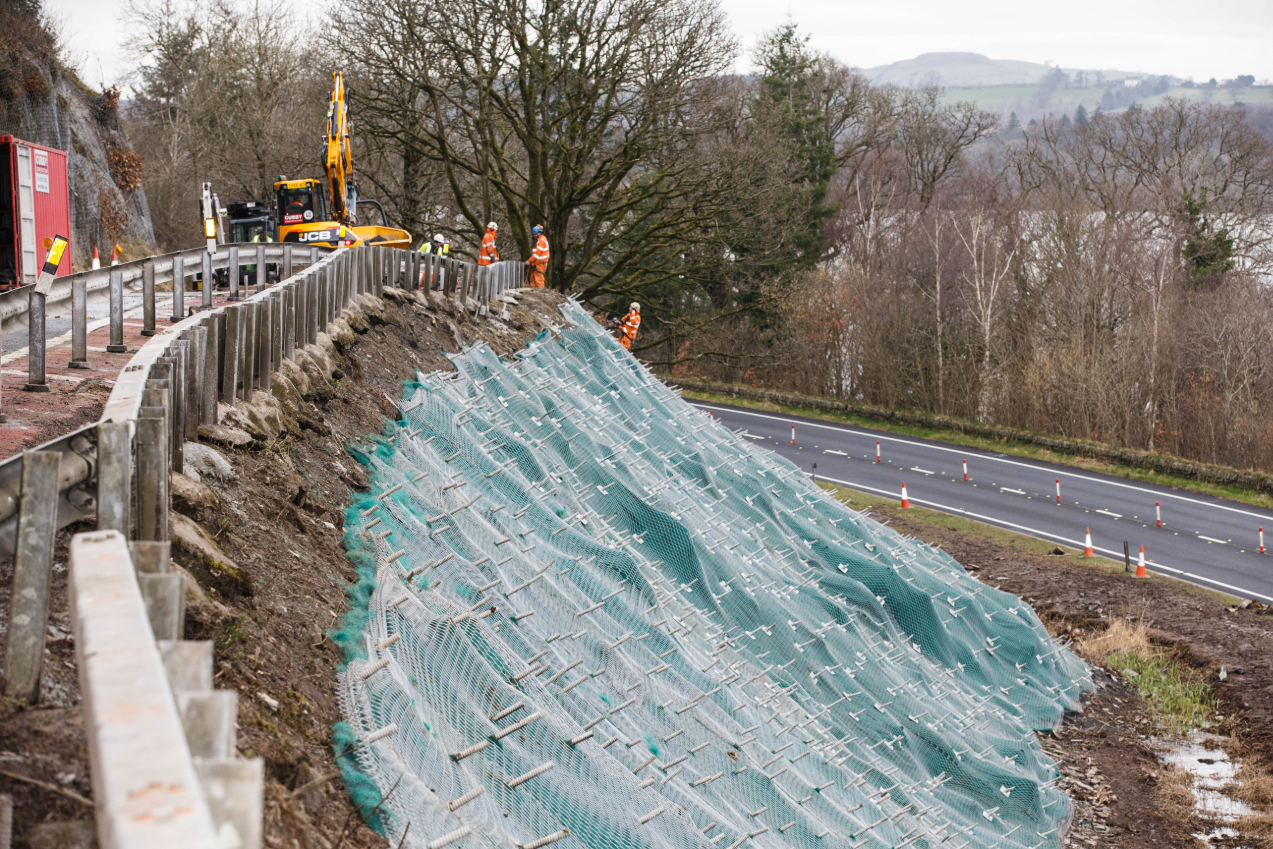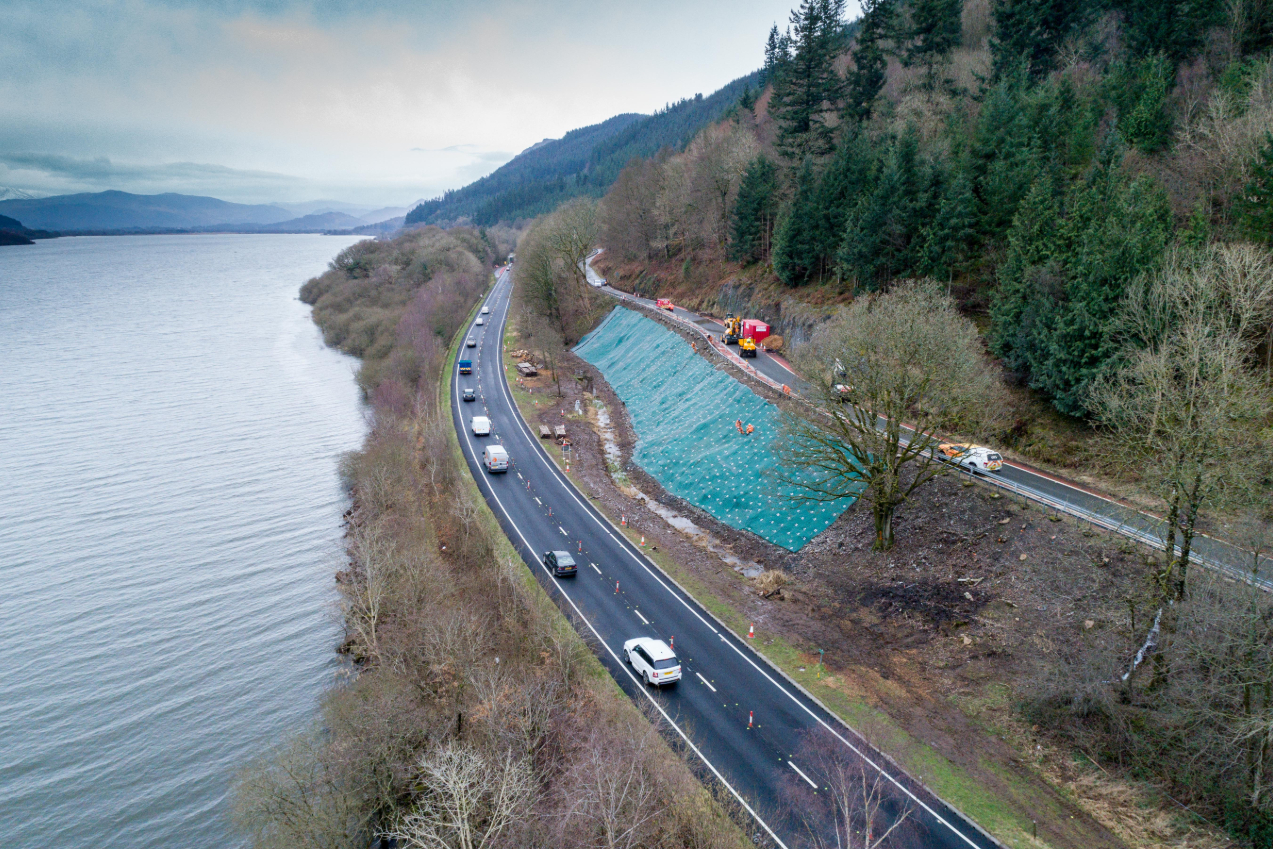 A66 Bank Protection
Bassenthwaite, Cumbria
Client Kier | Cumbria County Council
Completion Date 2017
Contract Value £1,062m
De-vegetation of a large area of steep sloping ground, installation of ground reinforcement to prevent soil slip whilst protecting a reed bed and the adjacent Lake from contamination caused by the works.
Key Designations/Constraints
Bassenthwaite Lake is a designated SSSI, a Special Area of Conservation (SAC) and a Nature Conservation Review Site (NCR) within the Lake District National Park. The Park is both a nationally and internationally (UNESCO) designated protected area. The works were adjacent to the Lake itself and had direct impact on surface water run-off, local wildlife and nesting Ospreys.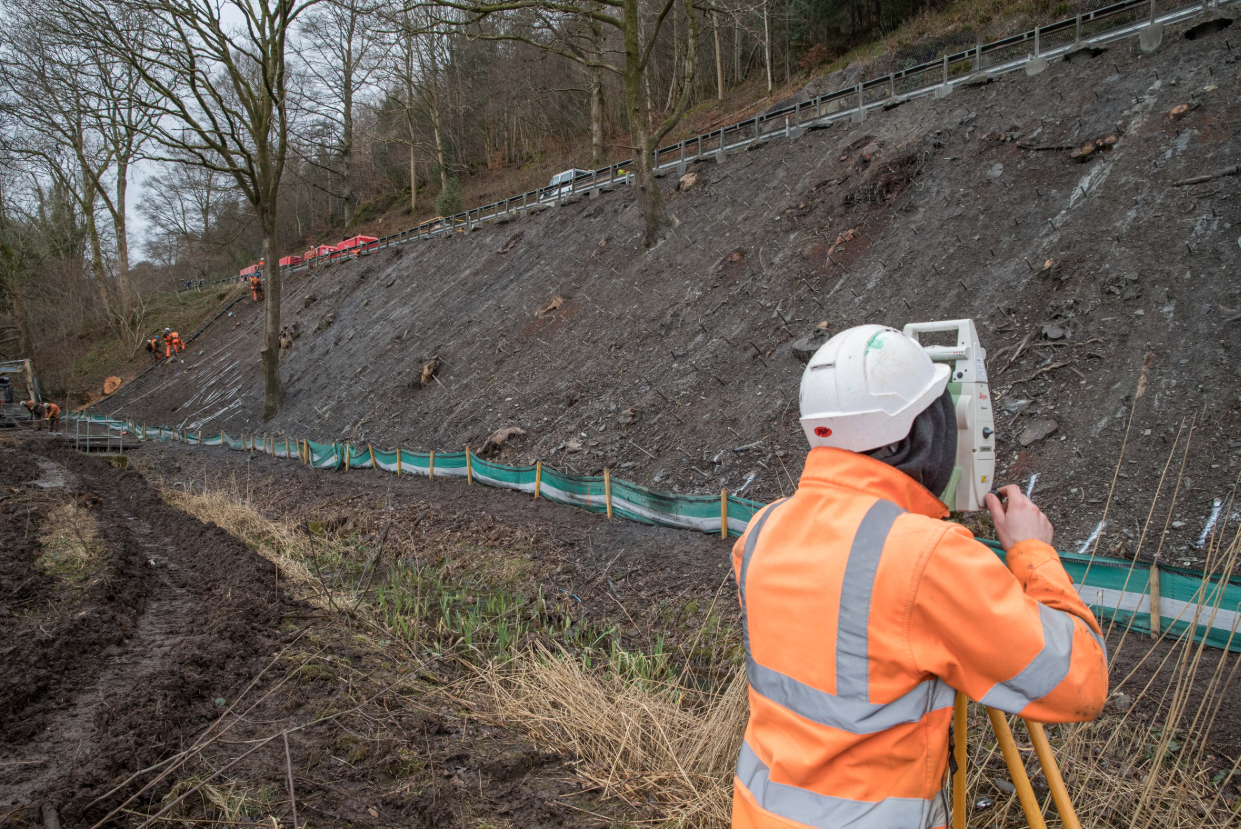 Issues Encountered
Avoidance of contamination to SSSI.
Traffic management and minimising disruption to the travelling
public
De-forestation of trees, bushes and ground vegetation.
Working on steep ground.
Unknown consistency of de-forested slope.
A sustainable engineering solution that harmonised with the
local environment.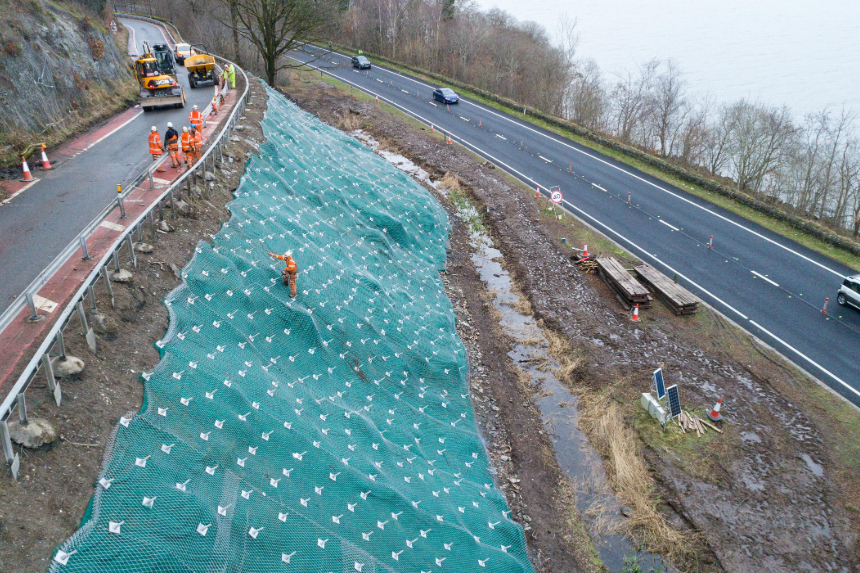 Solutions
Developed and enforced a robust contamination prevention plan with a zero-pollution policy including all plant using bio-oil. The plan was dynamic and changed as necessary as knowledge of the site increased.
Deployed a concrete 'wash-out' skip, sedimats.and silt fencing.
All spoil was stockpiled and then removed to our own off-site waste management site in Carlisle for re-cycling. Timber was also removed, and oak recycled by CCL apprentices into coffee tables that were donated to local charities.
Silt net and bog mat used to protect reed bed.
Our site manager regularly liaised with other managers and agencies on site. As per our SOP, Site manager's contact details widely circulated. Our existing relationships with local landowners assisted with negotiation of access and compounds.
Cranes deployed to assist with de-forestation.
Additional Industrial Rope Access Trade Association (IRATA) trained operatives employed alongside our team and combined with rail industry technology and plant designed for steep slope working.
Additional trial anchor points drilled after de-forestation. Design of anchor points changed with greater depth and injection of grout before anchor installed. Rock anchors, wire mesh membrane installed to allow natural vegetation to return. Local stone used for new walls.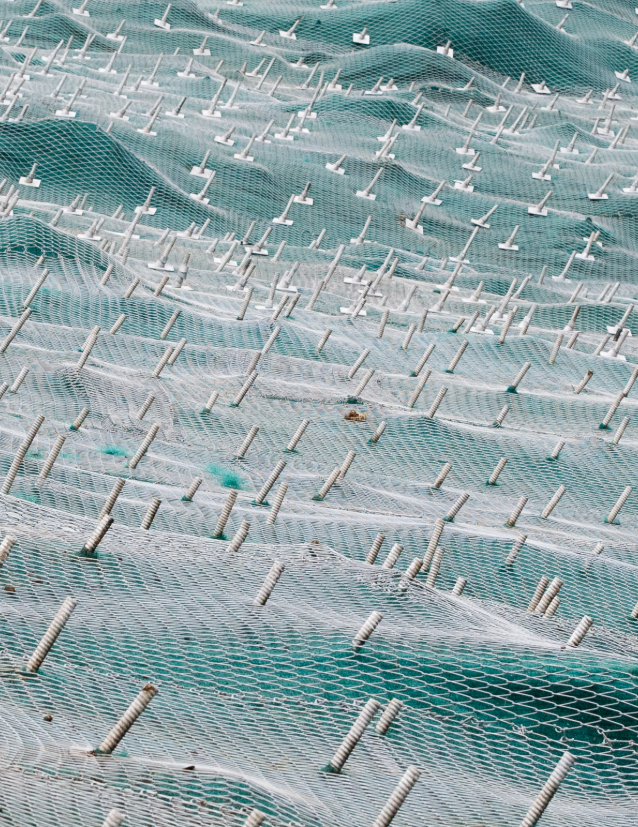 Get in touch
Call us on 01228 521 284, email at info@cubby.co.uk, or use the contact form. We'll get back to you right away.