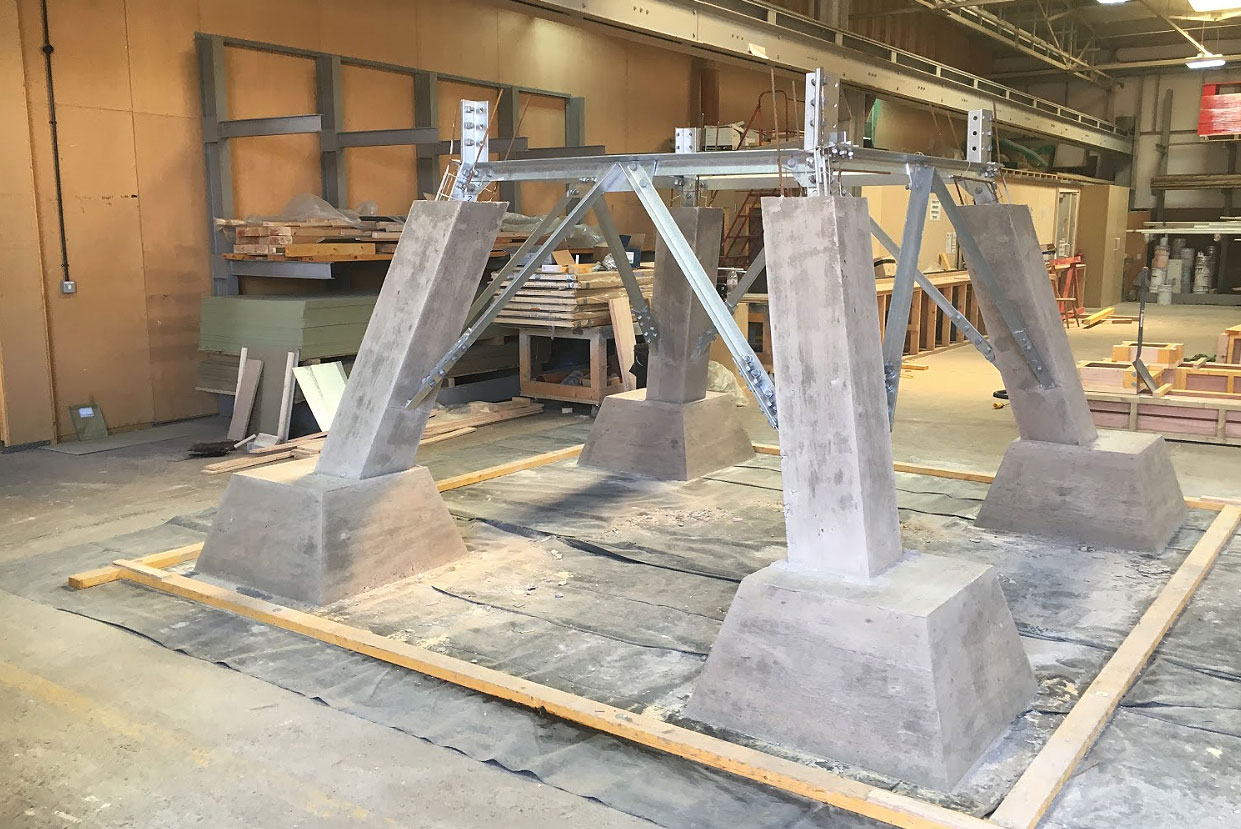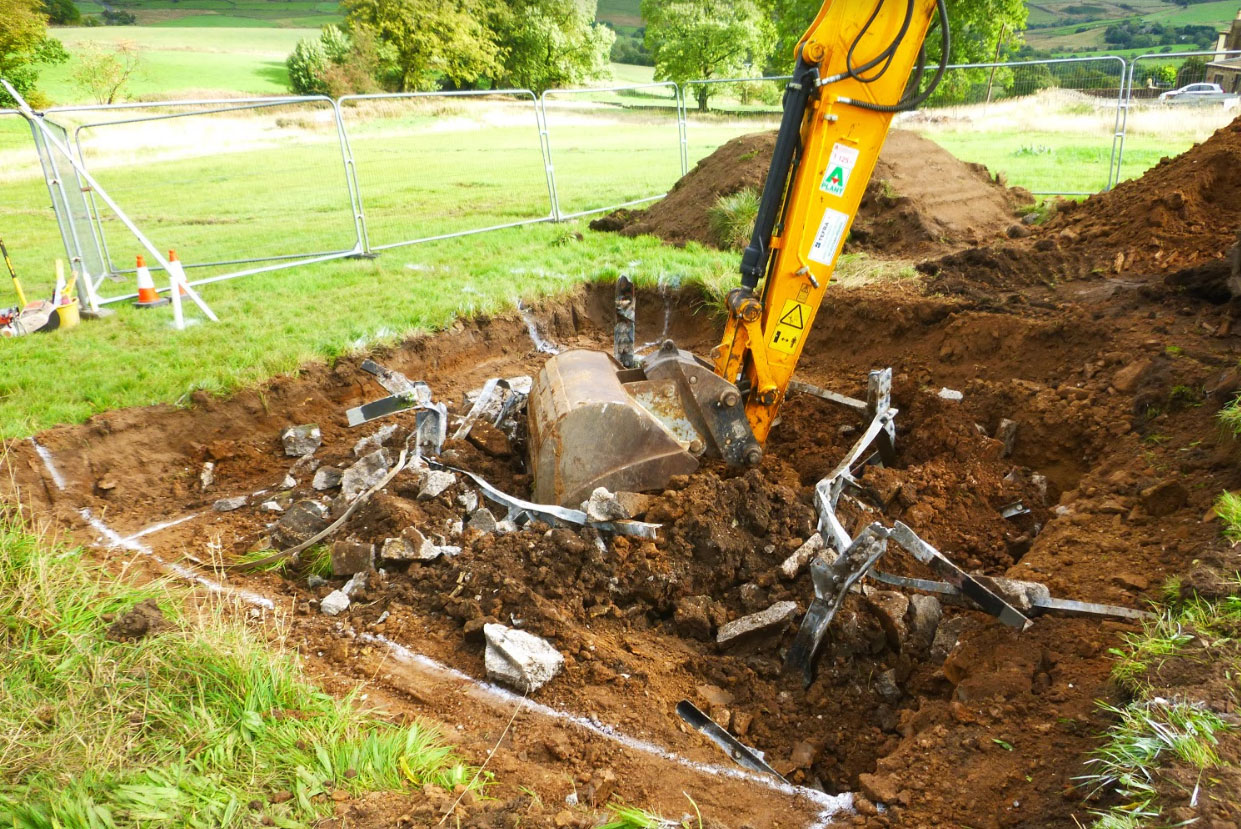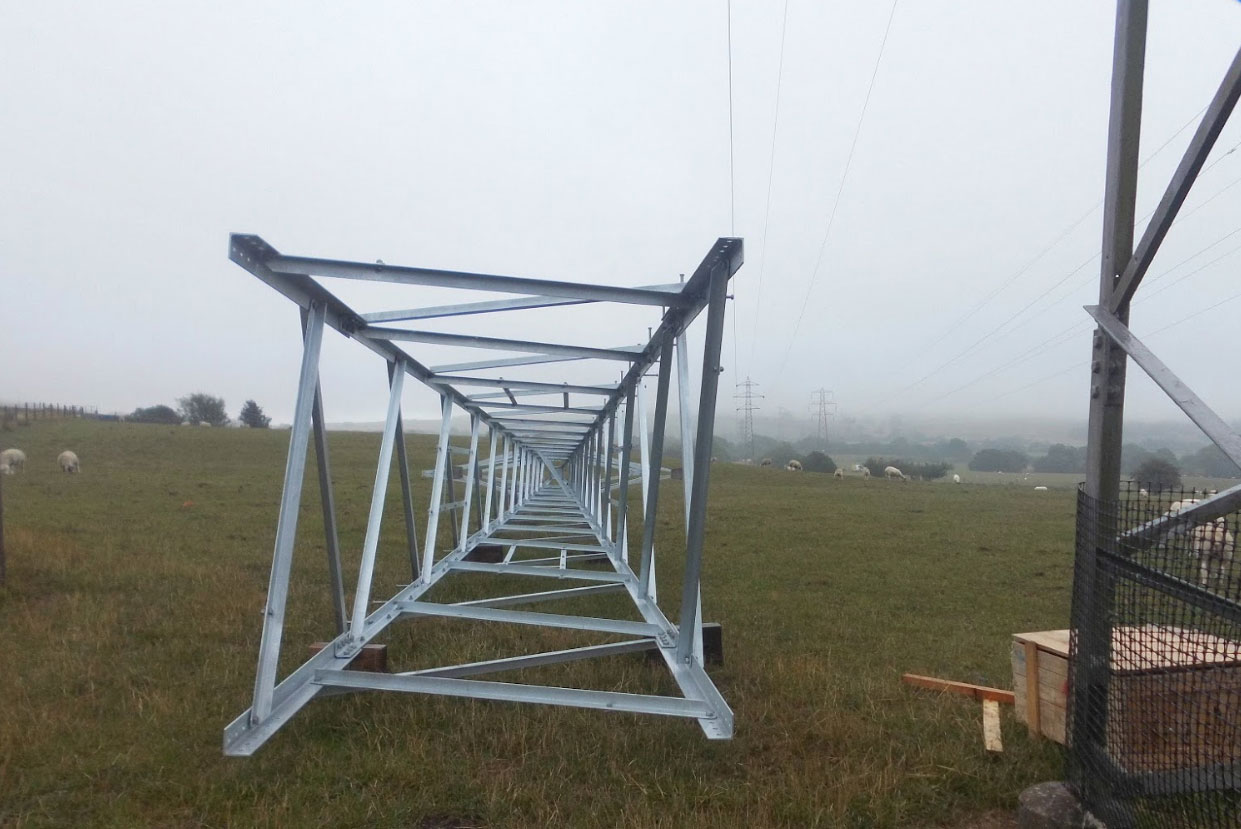 Pre-Cast Bases
Glossop To New Mills
Client Electricity Northwest
Budget £220,000
Size Circa 280 Square M
Cubby, LSTC and Omexon worked together on the feasibility of this project. While the structures are by no means large the inclining steel legs and associated bracing meant the works were complicated.
While much of the detailing was done using CAD by Cubby and LSTC, it was a full size mock up that was to iron out the issues which included.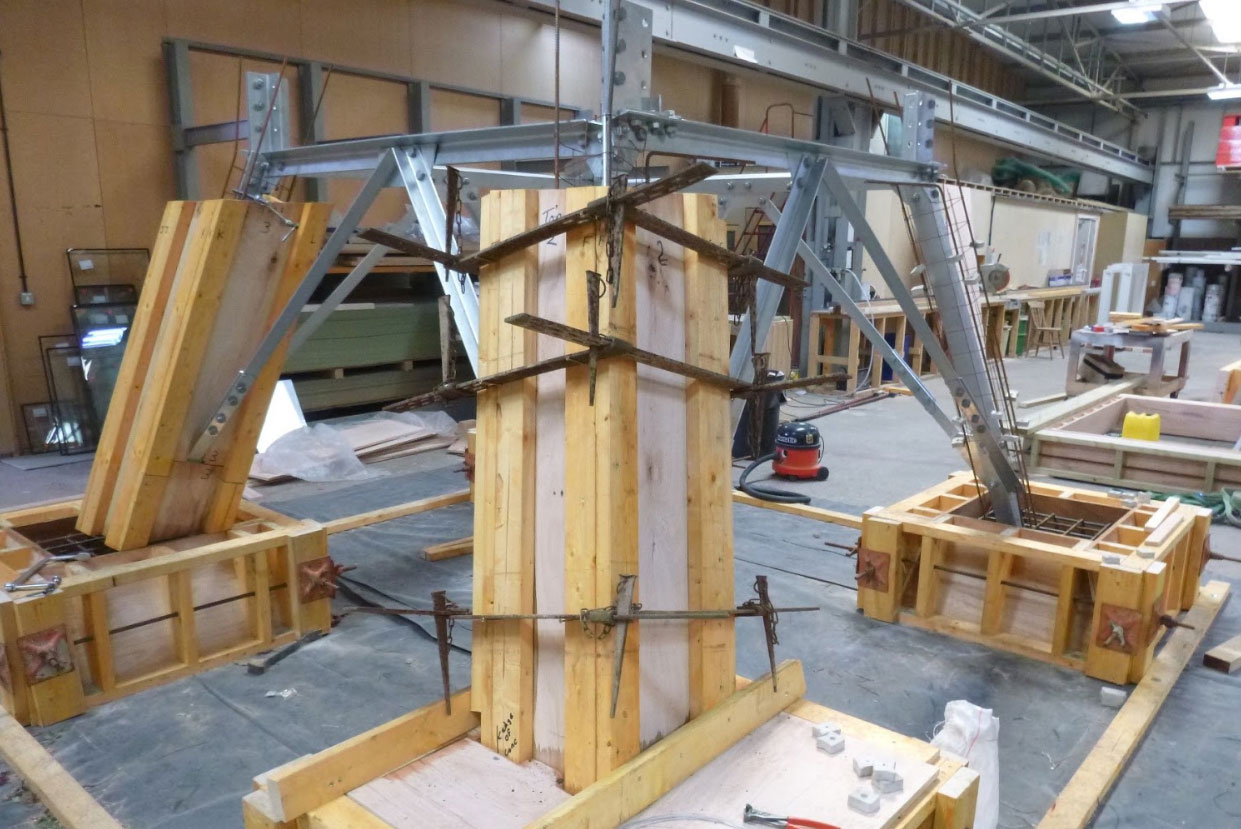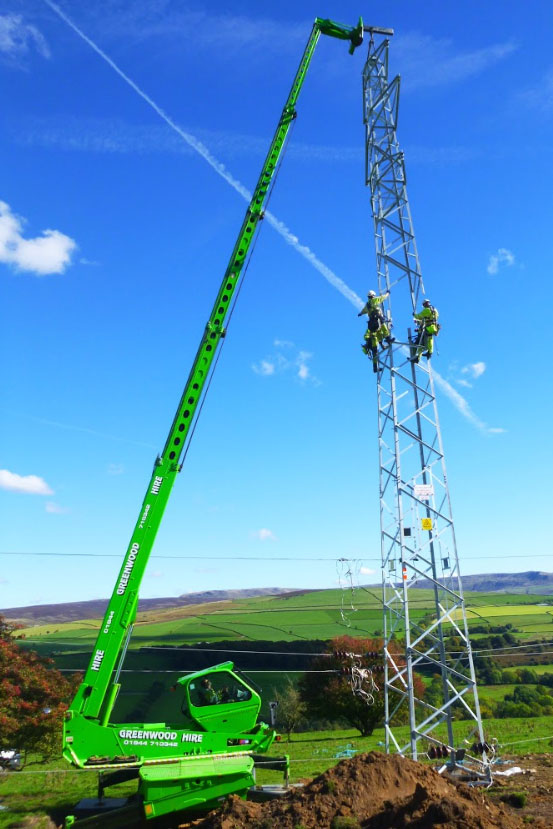 From demolition to completion
The shuttering was complex due to the angles of the steel and the varying concrete cover which was needed depending on where on the structure concrete was required.
Once the legs were cast they then had to be lifted and transported and reassembled on site in a precise manner that was safe, in a manner that allowed accurate placing of the components to make up the foundation and not beyond the capability of the plant available to reassemble the structure on site, given the restricted site access.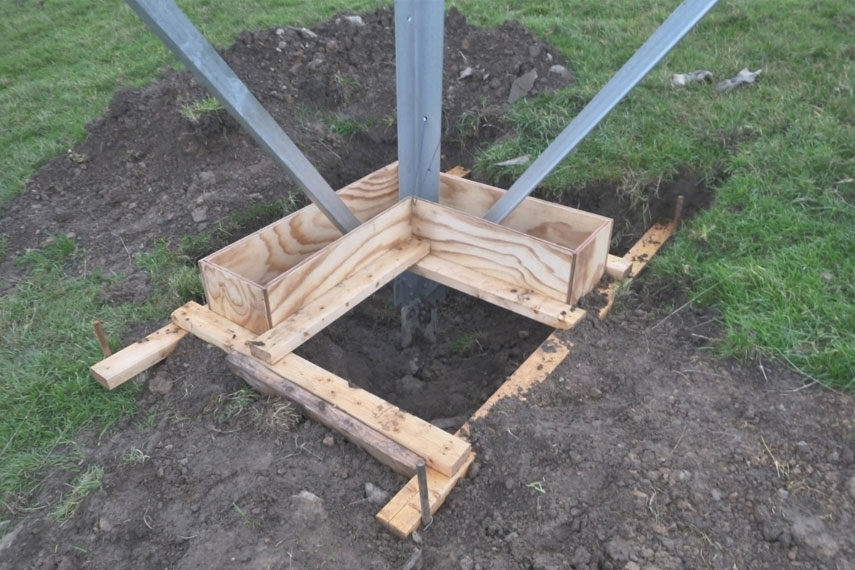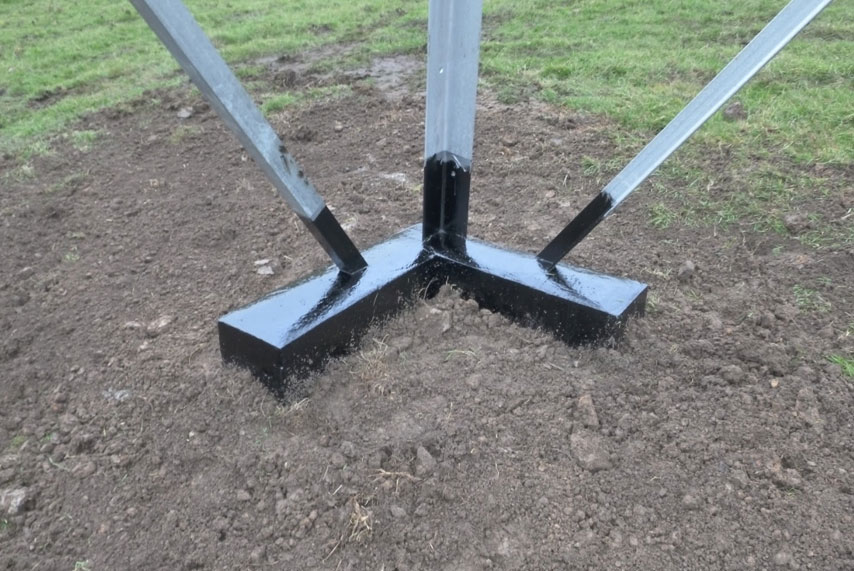 Reassemble require a high degree of accuracy to ensure the structure was not only stable during assembly but also correctly lined and levelled to both the cables and to the components that made up the base structure, which Cubby did by adapting specialist jig that from the timber frame industry.
Following the initial trails all parties worked together to standardise the bases to cover the various ground types and speed up the offsite production.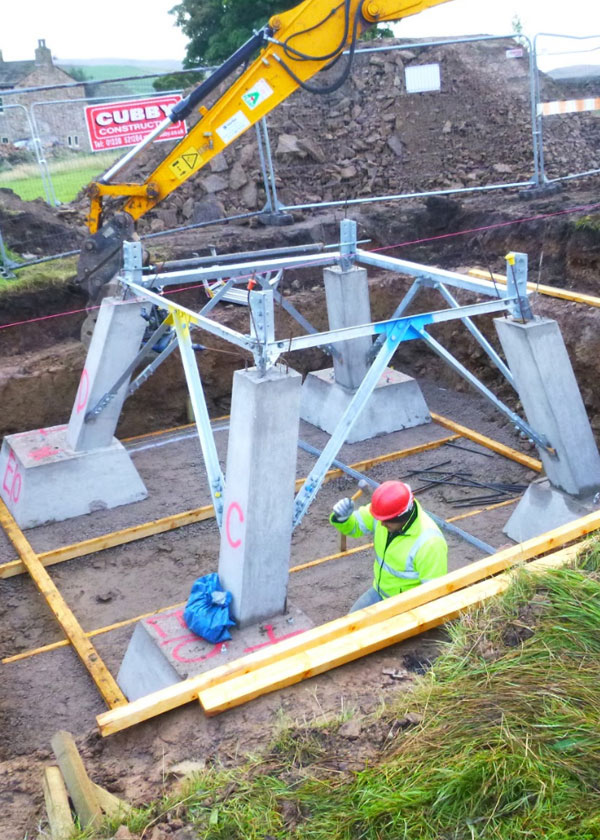 Get in touch
Call us on 01228 521 284, email at info@cubby.co.uk, or use the contact form. We'll get back to you right away.