We continue to be very busy at Cubby Construction working on a variety of projects across a range of sectors. In this news blog, we discuss just a few of our recent activities, and latest innovations. As well as developing our continued partnership with Carlisle Youth Zone, we have recently launched our new website and attended the Skelton Show in Penrith.
Website

Our brand new fully responsive website has been designed and developed by Make Us Visible. The site aims to provide prospective customers with an overview of our range of products, services and the sectors we work within as well as demonstrating our previous work in the form of case studies.
Skelton Show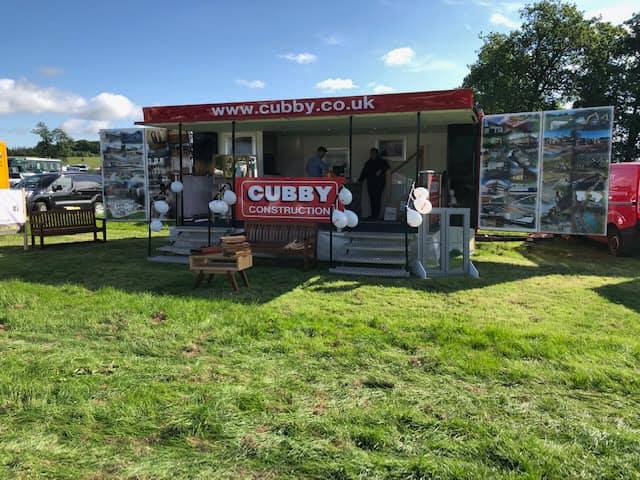 On Saturday 6th July we attended the Skelton Show with a stand showcasing our complete servicing offering and previous work. The show, which celebrated its 125th year is the largest village show in the North of England and saw a record attendance of over 10,000 people.
As well as offering a wide array of entertainment, food, drink, crafts and gifts, there were over 150 trade stands with a focus on horticulture, farming and agriculture.
Over the years we have developed a very high level of knowledge of projects within the agriculture sector. Our dedicated team have a wealth of experience in delivering to the bespoke and specific needs of work within this industry.
We personally saw a great turn out at the show and enjoyed interacting with everyone who came to the stand.
Carlisle Cathedral Fratry
In early 2018 we were appointed as principal contractor for Carlisle Cathedral's Fratry and we are very proud to be a part of such a prestigious and complex project. Working with the Frank Whittle Partnership on behalf of The Church of England the major structural alterations to the historic Fratry are well underway and significant progress is being made.
The aim of the work is to bring back to life the historic, Grade I listed building which was originally the dining hall of the Cathedral's Priory through major refurbishments and the addition of a striking gothic-inspired extension. Once completed, this updated addition to the cathedral will allow for better use of the whole building for the community.
Carlisle Youth Zone
We have recently been working very closely with our friends at Carlisle Youth Zone (CYZ) who have visited our joinery workshop and had a tour of the Carlisle Cathedral construction site. During their visit to our joinery department, the young people took part in a workshop where they were able to create their own wooden bird boxes.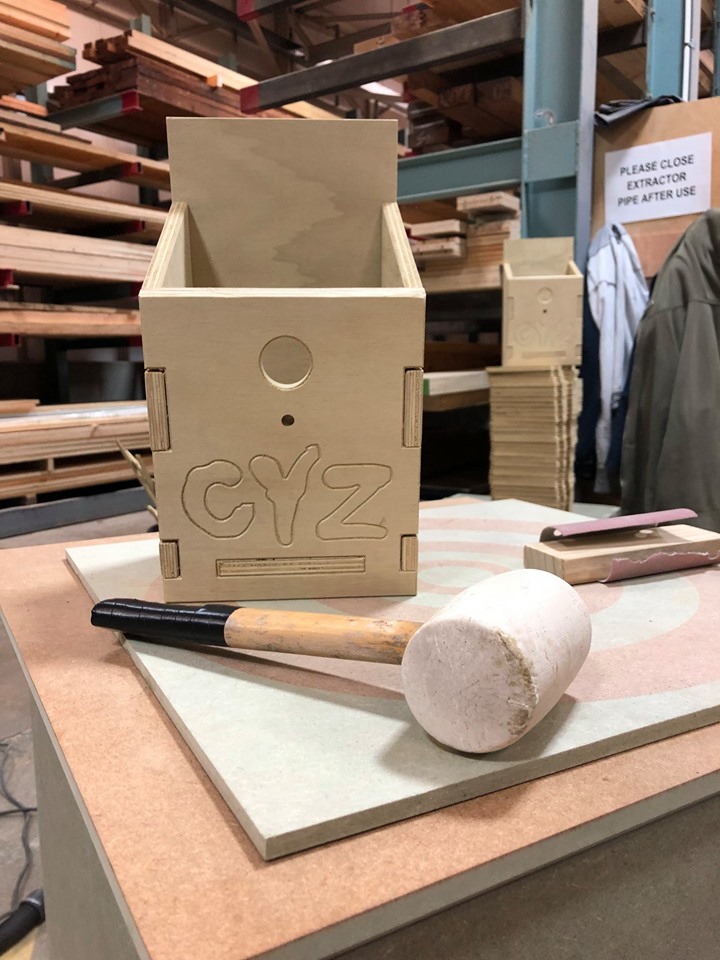 The aims and objectives of the whole team at CYZ is to run and provide a safe and fun environment where the potential of young people is developed and fulfilled. Our collaboration with CYZ aims to provide these young people with an insight into the building and construction industry, helping them to gain insights into potential jobs that they could have. We look forward to future activities with CYZ.
We are a multi-disciplined business operating throughout the UK and we have been a leading name in construction, civil engineering, joinery, manufacture, installation, and sustainable housing since 1968. If you need a quote for a project please get in touch.
Don't forget to follow us on Facebook, Instagram, Twitter and LinkedIn.